What are Adverse Childhood Experiences ACEs?
Adverse Childhood Experiences (ACEs) are stressful or traumatic experiences that can have a huge impact on children and young people throughout their lives.
The ten widely recognised ACEs, as identified in a US study from the 1990s, are: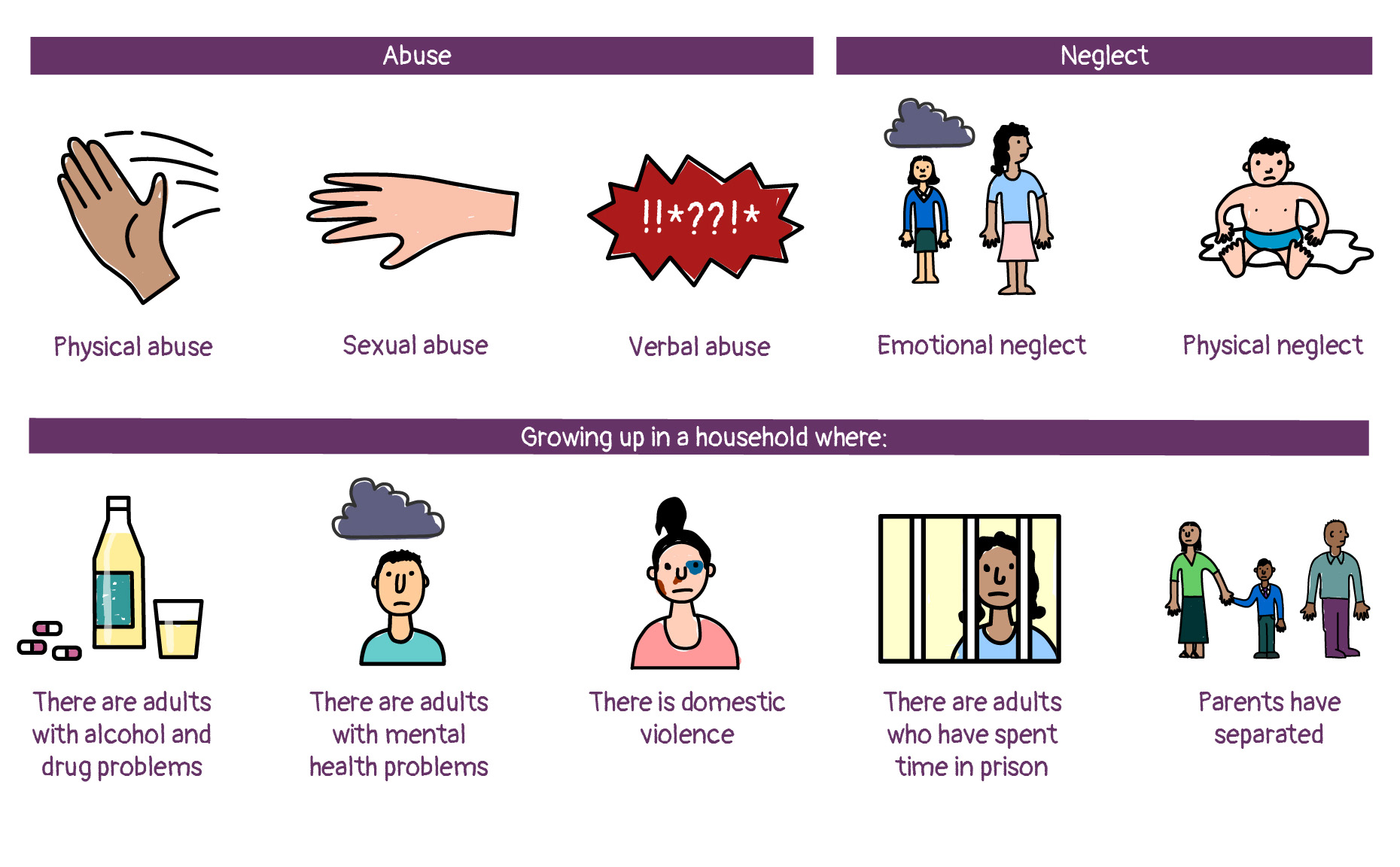 As well as these 10 ACEs, there is a range of other types of childhood adversity.  These can have similar negative long-term effects. These include bereavement, bullying, and poverty. In addition to these, there are community adversities such as living in a deprived area, neighbourhood violence etc.
Why do ACEs matter?
Adversity in childhood can create harmful levels of stress, which impact healthy brain development. For instance, this can result in long-term effects on learning, behaviour and health.
This video highlights the voice of a child, additionally, how adversity and everyday stresses impacted their life.
---
ACEs Training
As part of the Liverpool ACE action plan, Merseyside Youth Association's RAISE team are currently delivering training. If you want to learn more about ACEs in Liverpool and trauma-informed practices, book your place here.
Emerging evidence shows that ACE-aware and trauma-informed schools improve behaviour, learning and attainment. Therefore these help to produce happier and more resilient children and young people. Merseyside Youth Association has developed a training course that will build upon schools' understanding of resilience and person-centred approaches.  for instance, the course reflects on how they currently foster a nurturing environment for all children. Watch the course overview below.
Introduction to Adverse Childhood Experiences Early Trauma Online Learning – Office for the Police and Crime Commissioner West Midlands, funded through the Home Office Early Intervention Youth Fund.
Find out more and book your place here.
---
How common are ACEs?
In England, almost half of adults have experienced at least one ACE, and 10% experienced four or more.
---
The impact of ACEs
ACEs have been found to be associated with a range of poorer health and social outcomes in adulthood. These risks increase as the number of ACEs increases.
In addition, ACEs can have a lasting effect on health and wellbeing across the life course.  Above all, this can result in profound adverse effects on…
---
The ACE Pyramid
The mechanism by which Adverse Childhood Experiences influence health and well-being throughout the lifespan.
---
ACEs don't define you! It is essential to understand that these statistics are an association and not causation of ACEs to later health outcomes. In conclusion, it shows the importance of why work needs to happen to support young people who have experienced adversity and trauma.  Ensure you are relaying to young people that ACEs do not define who they are.