13 November 2021
Autism Post-Diagnosis Learning Programme for families in Liverpool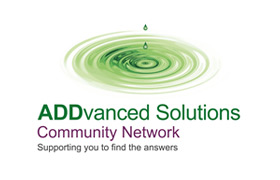 Liverpool CAMHS partner, ADDvanced Solutions Community Network (ASCN) is delivering a unique year-long programme for parents and carers whose child has received a diagnosis of autism spectrum disorder (ASD).
The Autism Post-Diagnosis Learning Programme, which is part of a pilot commissioned by the Liverpool, South Sefton and Southport and Formby Clinical Commissioning Groups (CCG) in partnership with Alder Hey NHS Trust, is available to families in Liverpool and Sefton.
Designed to help parents and carers develop their understanding of autism, sessions will cover a range of subjects, including discussing a diagnosis of autism, communication skills, sensory processing differences, and self-esteem. Parents will learn valuable strategies for supporting their children with daily life. The overall aim is to empower parents to help their children achieve their full potential.
Speaking about the programme, Suzanne Roberts, Learning Delivery Lead, ADDvanced Solutions Community Network said: "As an organisation, we're delighted to be commissioned to deliver this programme to local families. Receiving a diagnosis of autism for your child can be daunting and quite overwhelming.
"We know that for many families, the journey leading up to a diagnosis can be long, challenging and stressful. Help is out there, but parents need guidance on how to support their children from this point onwards. Post-diagnosis support is so important, learning how to guide your child and adopting strategies that work for your family."
ADDvanced Solutions has been supporting families throughout Merseyside living with neurodevelopmental conditions – pre, during and post-diagnosis – since 2012. They also develop and deliver training for professionals working with children and young people. Many members of the team have experience of caring for a child with a neurodevelopment condition.
The sessions are age-specific and will be delivered over four weeks for face-to-face courses, with an online option running over six weeks. More information can be found at addvancedsolutions.co.uk